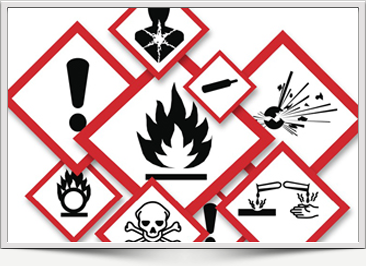 Key features
Turn-key approach: tell us what products you use, we'll take it from there!
Original data entry into our online database of all your SDSs
Acquisition of SDSs you may not have or that have been updated by the manufacturer
We make sure your SDSs are kept up to date
Complete data entry into our easy to use online system, creating a virtual binder that is accessible from any internet connected device (computer, laptop, smart phone, tablet, etc.)
Automatic notification to inform you that an SDS has been updated
Easily create labels based on information we enter for you
The Hazmat Systems difference
Our competition
They may claim to have millions of SDSs, but you're still the one that has to do all the legwork to get your e-binder ready, by searching through their product list and finding the right SDS. You also have to maintain the SDS yourself, since their only verification is done by robots that crawl websites.
Hazmat Systems
Our turn-key approach makes it easier than ever to manage your SDSs. Simply tell us what products you use, and we will acquire the SDS from the manufacturers and build your e-binder for you. After that, we will keep in touch with the manufacturers to make sure the SDSs are kept up to date.
Choose how to access your SDSs
For the office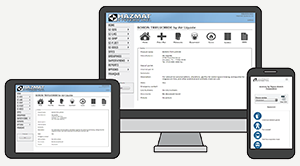 Whether you're accessing your SDSs from a computer, tablet or smartphone, our incredibly user-friendly online interface makes finding what you're looking for a breeze.
For the workforce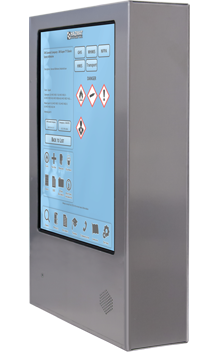 Say goodbye to the binder with our SafeStation! Give your workers access to key safety information, and so much more, directly from their working environment!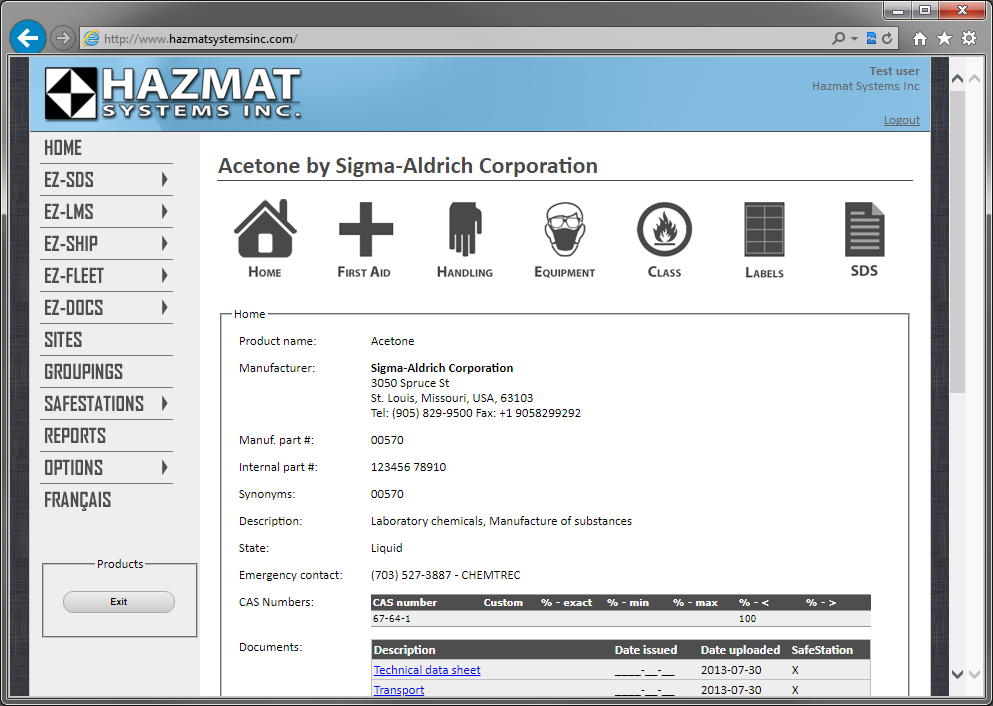 Our simplified SDS makes it extremely easy for your employees to find what they are looking for in a flash!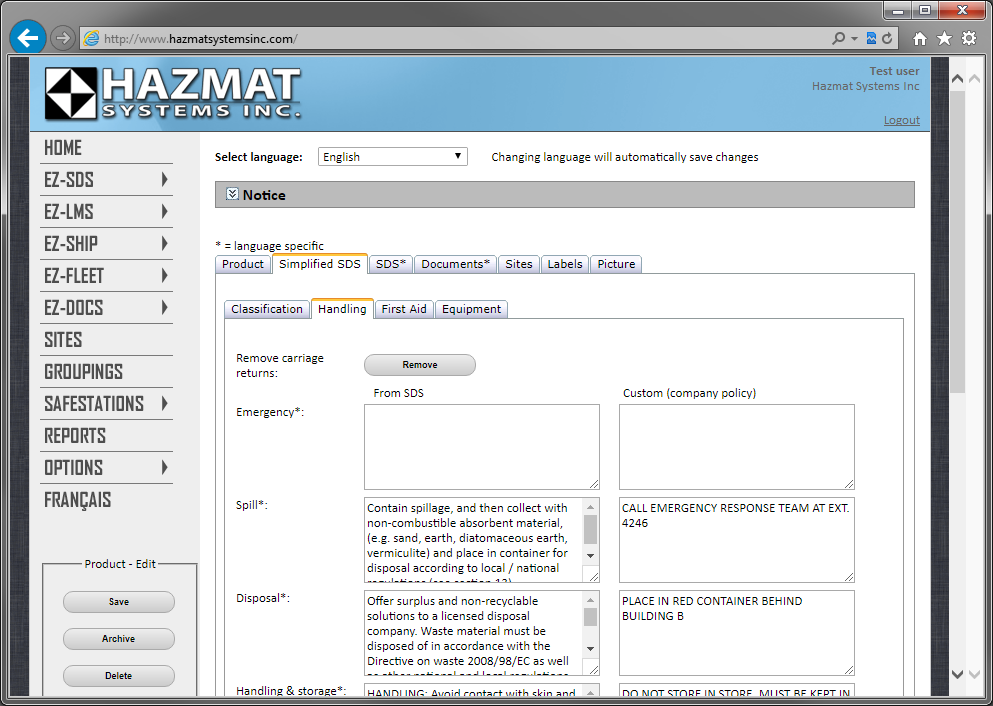 Personalize information such has handling, transport, disposal, spill procedures, safety equipment, and so much more!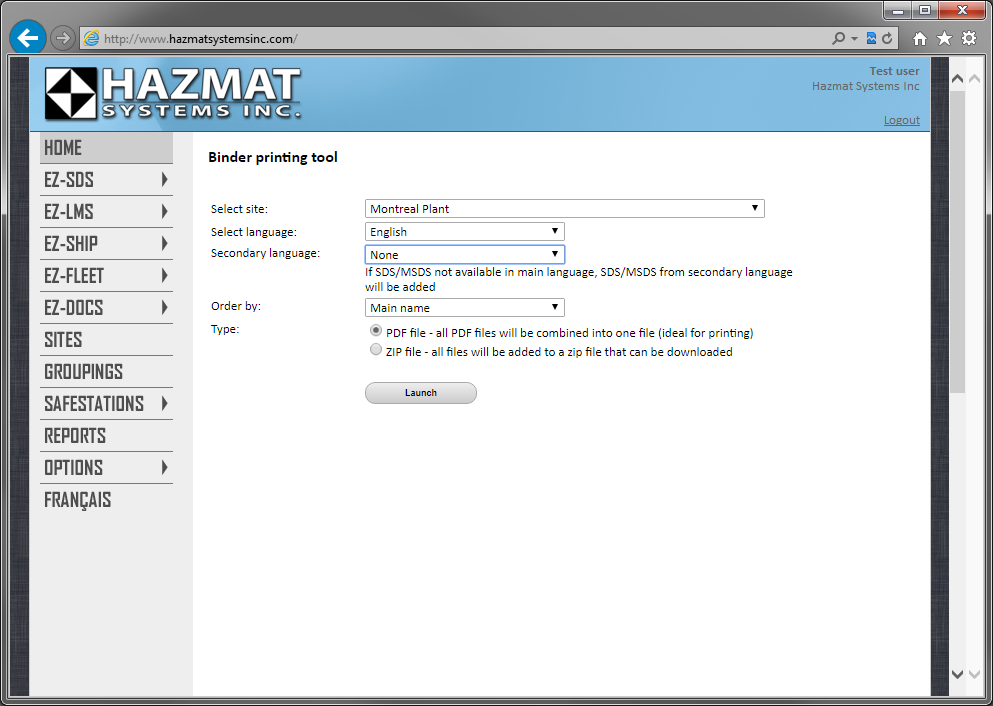 Choose which SDSs you want to print, and we will combine all the SDSs into one file, making it easy to print them all at once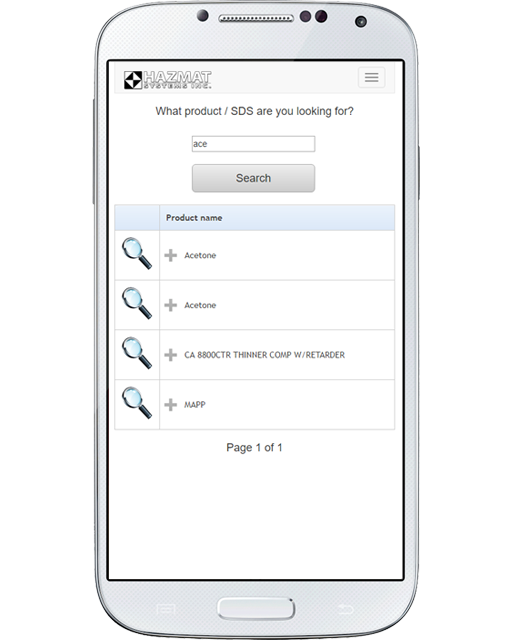 Our extremely user-friendly mobile interface will adapt to any mobile device, and allow you to find what you are looking for in seconds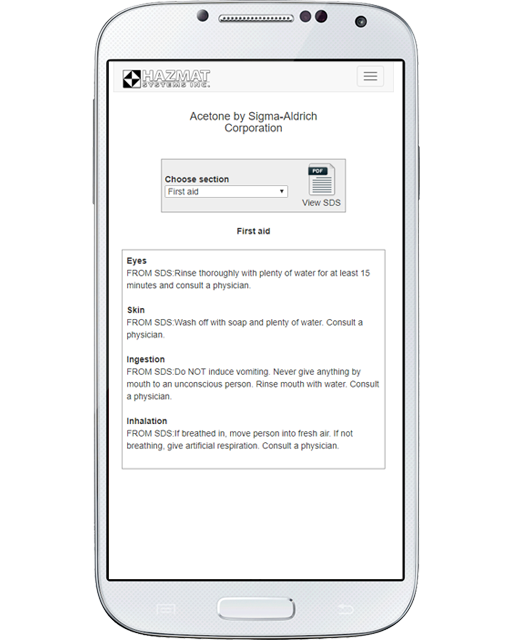 Access important information such as first aid, handling, classification and even custom company policies quickly and easily