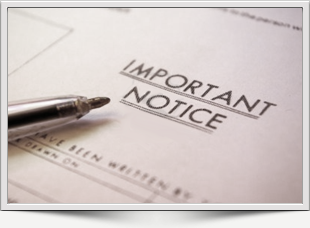 Imagine this scenario: You put out an important notice and want to ensure that every employee, or a particular group of employees, has seen that notice. How do you track who has seen that important notice, especially with employees who do not have access to email?
With our Strategic Notice Tracking, is now as easy as 1, 2, 3!
Create the notice you wish to publish, save it and upload it to our online system. The whole process takes just a few seconds.
Assign that notice to every employee or a group of employees. It now becomes available both online and on any SafeStation
When the employee tries to see an assigned notice, he must first identify himself with a personal identification number (PIN). The date, time and location of when and where he saw it is then recorded in our online system.
No more employees telling you that they haven't seen a specific communication. Since everything is recorded, you now have the who, what, when and where recorded in our system, providing you a fantastic tool in term of accountability and liability.
Using the supervisor dashboard in our easy-to-use online interface, supervisors can easily track in real-time who has seen each notice, but most importantly, who has not seen the notice past a specified deadline.
Want to go a step further? You can even ask an employee questions regarding the document he has just viewed, to ensure that not only has he seen it, but that he even understood it.