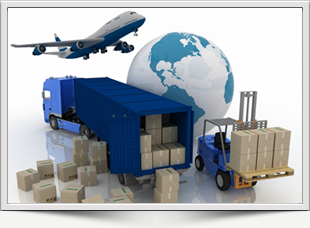 Key features
Without a doubt the easiest and most complete DG software available on the market
Start shipping immediately! Simply register and pay using your credit card (pay-per-use or monthly subscription)
Always up to date with the latest rules and regulations for air, sea and ground (IATA, IMDG, TDG, 49 CFR)
Enter packages, items, and overpacks without having to worry about the order in which they are entered
Easily print out all the markings required for each package on standard Avery labels
Our Visual Shipping Guide (see below) shows you the correct markings and labels to put on each package
QR Codes shows drivers in real-time what placards are necessary based on what's in their truck
Approved by FedEx (FX-18 and DG Ready)
FedEx DG Ready
EZ-Ship Softwares Inc. is proud to announce it's integration with the new FedEx® DG Ready service, making shipping dangerous goods and hazardous materials with FedEx easier than ever!
Click here to learn more about the integration between EZ-Ship and FedEx DG Ready
Visual Shipping Guide
With our incredible Visual Shipping Guide, you will be able to instantly know which markings need to be added to each package and overpack, eliminating costly mistakes.
View in real-time all necessary markings for each packages and even overpacks, eliminating guess work
Up to date with all international rules and regulations (air, sea, ground)
See all the placards necessary for trucks picking up the shipment
Lithium battery shipping guide
Shipping lithium batteries is made easy with our lithium battery shipping guide, included with our visual shipping guide.
Simply answer a few questions and we'll tell you the right packaging, the required documents and the correct labels and marks required for your package.
Placard calculator
Calculating the right placards was a very time consuming process... that is before EZ-Ship Softwares came along!
Once you've entered all the packages, overpacks, items and weights, our system will automatically calculate the required placards for the entire shipment. Everything is done in real-time and 100% compliant with all of North America's regulations (49 CFR, TDG), meaning that even if you cross the border, you're compliant.
The required placards are even indicated on the shipping documents, along with our HSI QR Code. Should a driver using our EZ-Placard software pick up your shipment, he can scan the entire package and add it to his virtual truck in seconds.
Software as a Service (SAA) or pay per use
We offer the billing flexibility you are looking for! You can either subscribe to EZ-Ship with a yearly subscription under a software as a service (SAAS) model, or register as a pay per use user, which will allow you to pay a small amount for each shipment using your credit card. Click to register for pay-per-use.
Integration capabilities for transport companies
If you are a transport company, EZ-Ship softwares can fully integrate our EZ-Ship module to your own website working with your web and marketing team. When your customers use your site to schedule a pickup that contains dangerous goods, they can then easily create all the correct shipping documentation right through your site. There are numerous advantages with a full integration:
Increased productivity by eliminating the time required by either your dispatcher or your driver to have to re-enter the data required to calculate placarding (shipments are added to the virtual truck in seconds)
Go paperless, since the declaration will be available to the driver in EZ-Placard
Eliminates mistakes when transcribing the shipper's declaration data
Greater customer attachment (why would I ship with another company when you offer this great tool?)
Tremendous return on investment (ROI)
I was hesitant to change software to help me ship dangerous goods. After all I had been using the same software for years. But after working with EZ-Ship for just a few days, I wonder how I was even able to do my work before. It is so unbelievably easy to use and so complete... it is simply remarkable!–Francis D'amour - Logistique complexe